I've always wanted either a country rustic wedding or a Freshwater beach wedding. Patrick wasn't into the rustic country wedding, so beach it was! I used the beach theme not only for photos but for centre pieces and the design of the room. I wanted it all to be elegant and classy, not over the top, hence the royal blue and white.'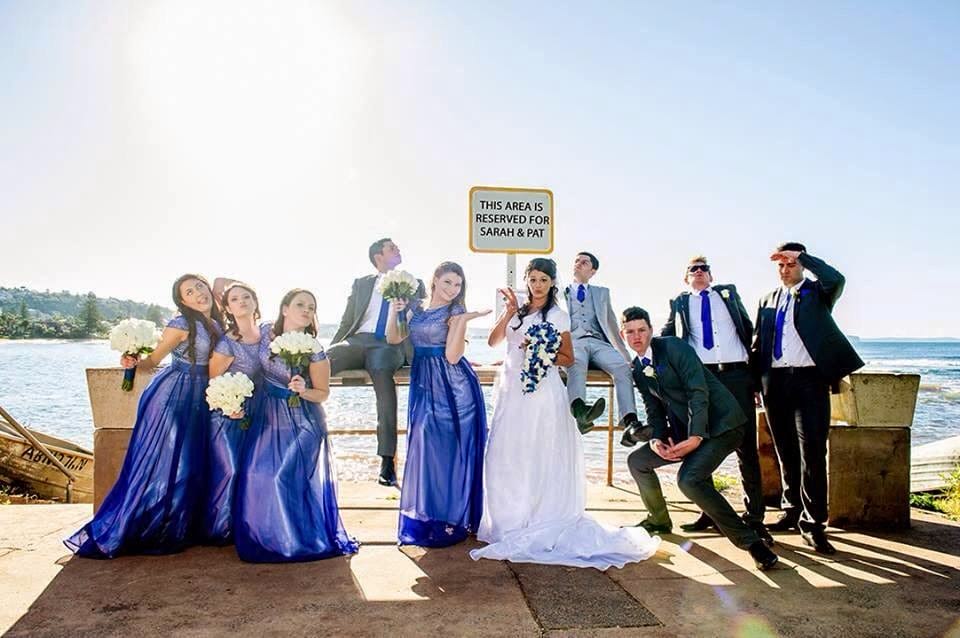 'As for the flowers, I thought about getting the same as my bridesmaids (white roses) just bigger but decided that I would lose it in the colour of my dress and that with the girls having only white and no blue, that they would stand out against so much royal blue.'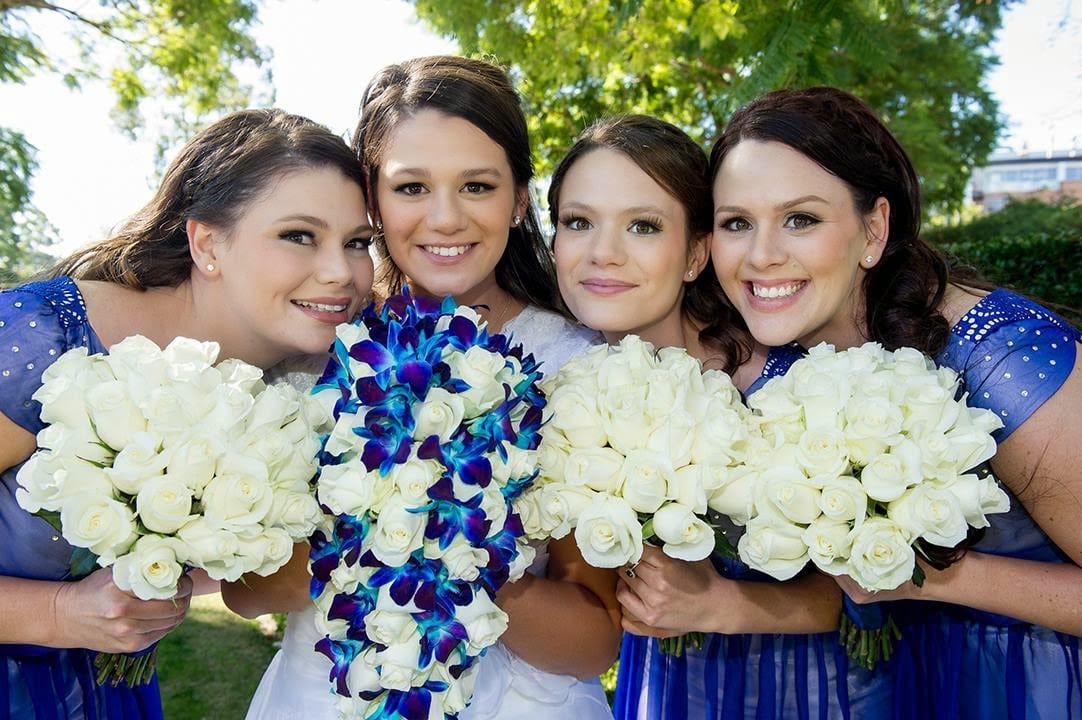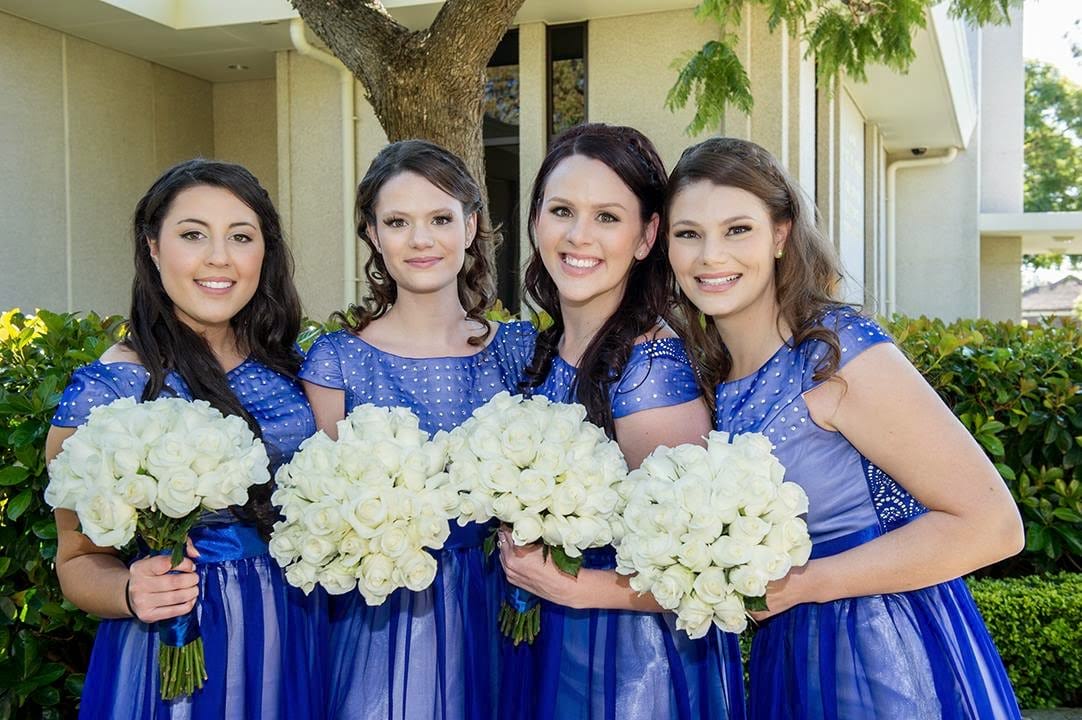 'As for me, I saw a picture of a bouquet and fell in love with the blue orchids! It matched the girls perfectly and I thought that the tear drop just looked gorgeous! I thought about putting white lilies in it, but decided against that as no one else had lilies.
I LOVE my wedding bouquet! It was perfect and better than the image I gave as an idea to the florist.'
'I loved my wedding flowers - they completed the 'bride look' - it finally felt real! I didn't want the day to end! Everything was perfect and the flowers just made it amazing!'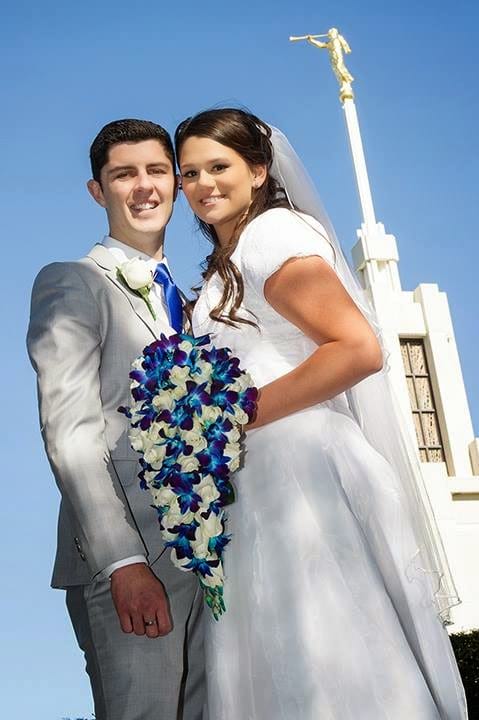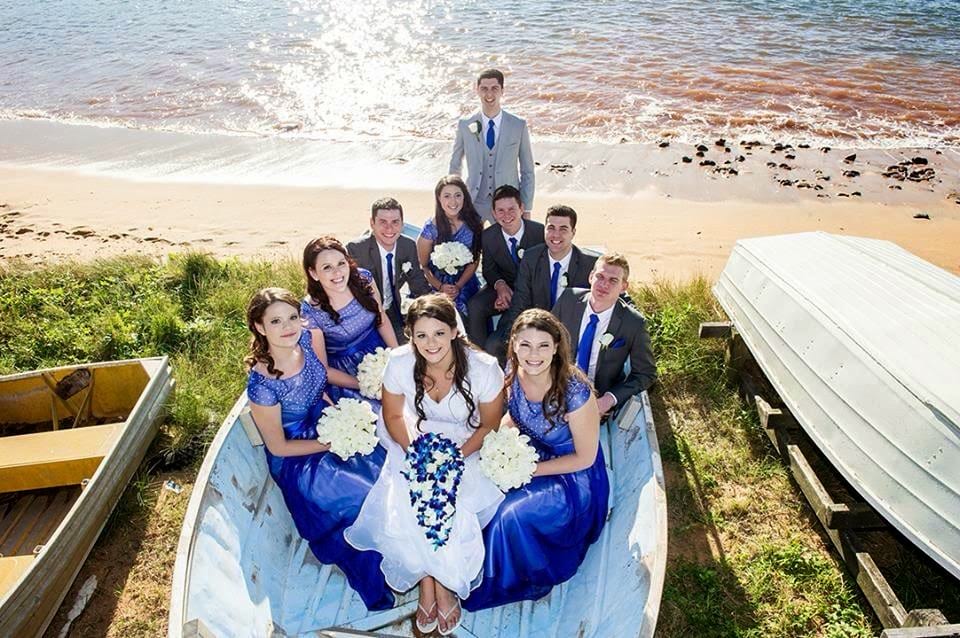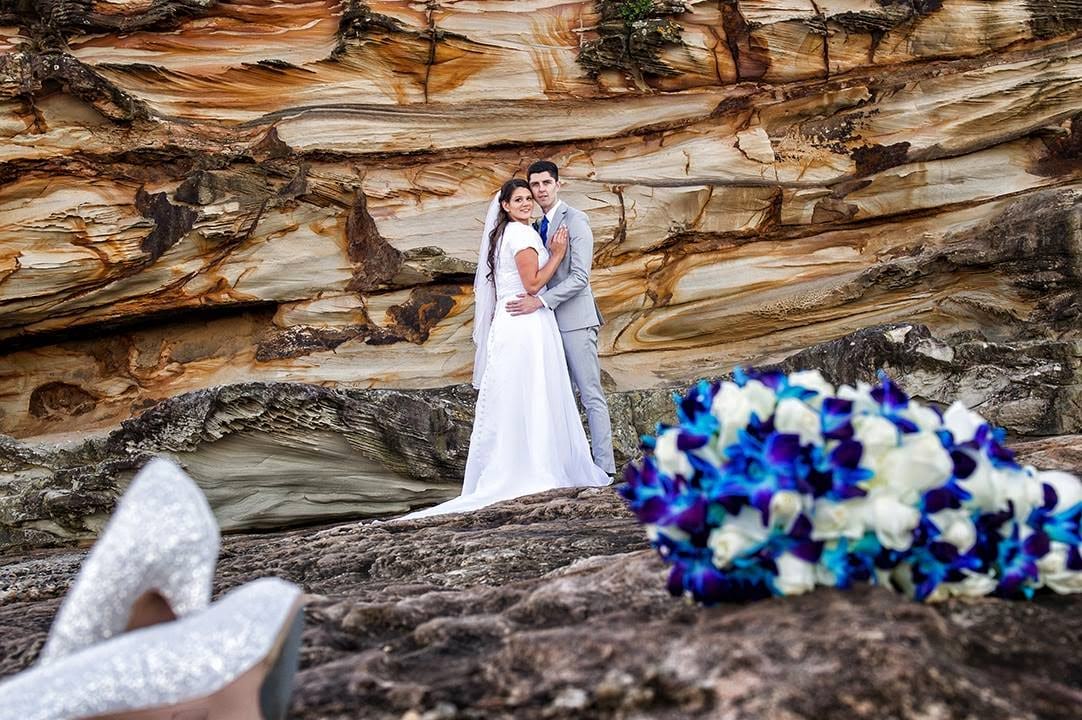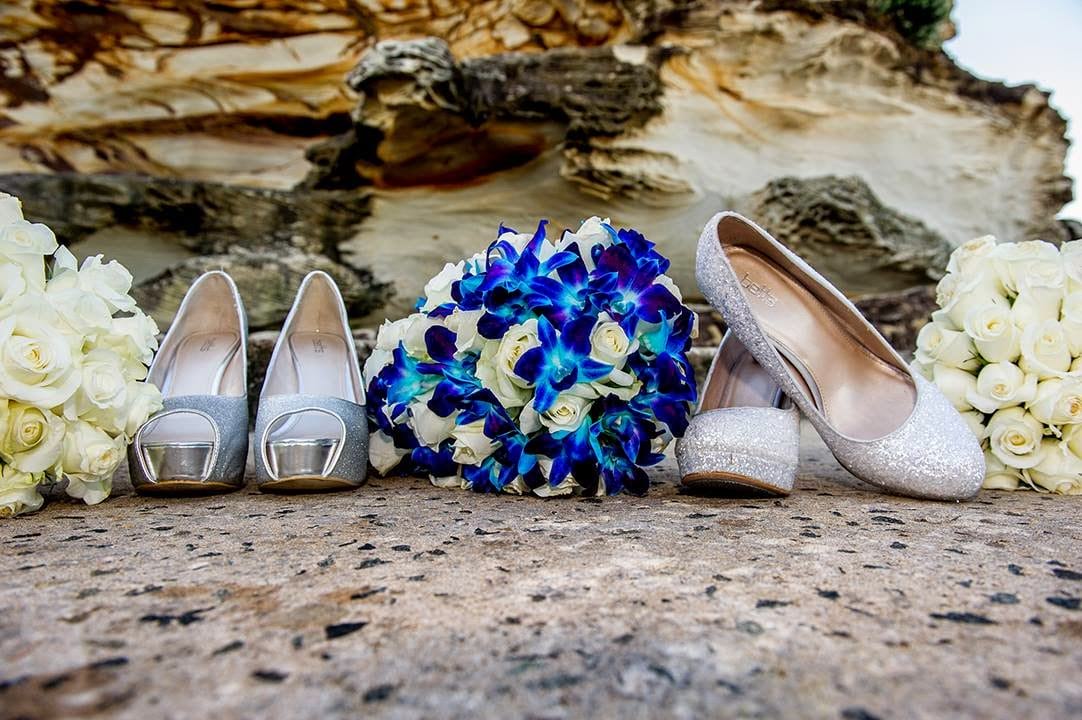 Thank you Sarah - we're glad we could help make your day so special. The blue singapore orchids and white roses worked for such a beautiful teardrop bouquet. And being a beach wedding in winter, you had such a beautiful day too! The sandstone alcoves are a stunning backdrop for your wedding photos.
Sarah and Patrick were married at The Church of Jesus Christ of Latter-Day Saints Temple in Carlingford, Sydney.
Their reception was held at Harbord Diggers Freshwater, Freshwater, Sydney.
Wedding photos by Timeline Photography, Sydney.
Every couple is different and every wedding day is unique.
For more wedding flower inspiration:
Jess and Josh's Wedding Flowers
Jess and Tony's Wedding Flowers
Cade and Talissa's Wedding Flowers